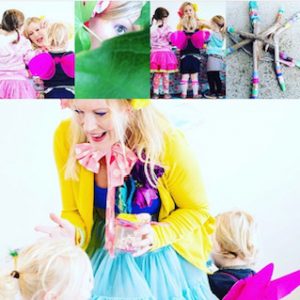 ☂️Hey Little Cloud Floaters are you ready to hop on your rainbow clouds and float away with your
Fav Faery on a 40 minute imaginative explosion of giggles and upside down topsy turvy antics……..
⚡️Then join us each week at Little Guildfords this May and June, a imaginative space where your little preschooler can explore the possibilities of just being a a topsy turvy kid in an ever changing environment that ignites there curiosity in imaginative play while enhancing there fine & gross motor skills.
🍄Each little cloud will recieve there very own cloud passport and each week they will fly on a new adventure, exploring and creating magic through storytelling, play, music and craft.
🦙Booking is essential.
✨Suitable for 3 to 5 year olds.
🌈Limited Spaces
⚡️Imagination Cloud Workshops will Commence on Wednesday 29 May 2019
We will be running 2 Workshops Wednesday & Friday Morning
Finishing on Friday the 28th of June.
🌈Faery Emma is so fairy excited she can hardly keep her fairy rainbow feet grounded…..🌈